Skip to Content
Garbage Disposal System Installation in Visalia, CA
Do You Need a New Garbage Disposal?
Explore Garbage Disposal Installation Services in Visalia, CA
If you're like most homeowners, your garbage disposal is one of the most used items in your kitchen. This means it's more susceptible to damage than other kitchen appliances. If it breaks, make sure you entrust your garbage disposal installation to one of Visalia, CA's most reputable plumbing contractors. Parker & Parker Plumbing is a local plumber offering quality installations with unparalleled industry warranties on parts and labor. Our fully insured team welcomes the opportunity to install your next garbage disposal for years of dependable service. Get in touch with us today to request service!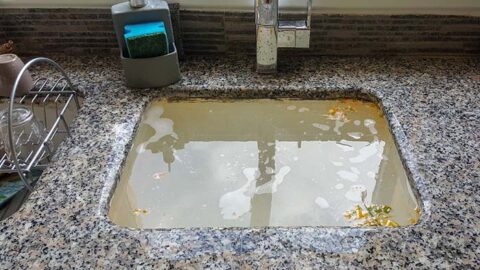 What Are Some Common Signs of a Damaged Garbage Disposal?
Your garbage disposal works hard to keep your kitchen clean of unsightly food debris. Many families enjoy having garbage disposal because it makes life so convenient. However, there are warning signs you should be on the lookout for indicating a damaged or jammed garbage disposal in need of repair or replacement, including all of the following:
Unusual humming noises
Unpleasant food odors
Won't switch on or off
Often has to be reset
Always be sure your garbage disposal is switched off before putting your hand down the drain. While you may be tempted to try and fix your garbage disposal yourself, it may require a skilled professional with the proper amount of expertise and equipment to diagnose the issue and devise a solution.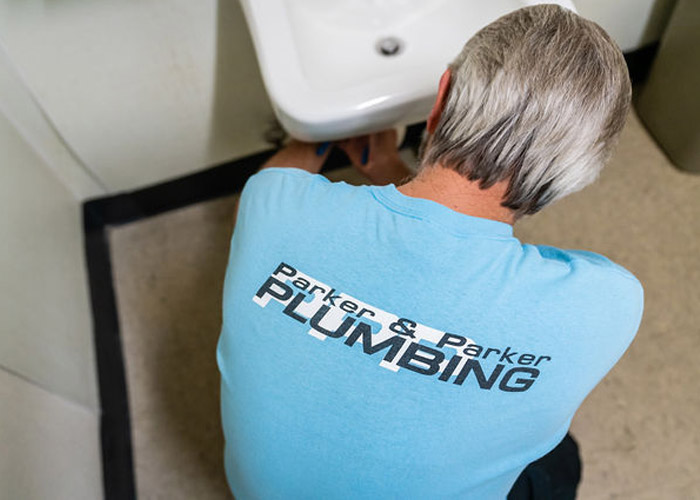 How Are Garbage Disposal Repair Services Performed?
Your garbage disposal has many working parts, making pinpointing the cause of your issue complex. First, we'll inspect your garbage disposal until we determine the cause of your problem. This may require us to remove it altogether to examine the various components. You could have broken blades or a damaged motor that just needs to be replaced. You could also have an electrical wiring issue. Once we've repaired or replaced the faulty part, we'll test the unit to see if we corrected the problem. You can count on us to reinstall everything for a fully functional, efficient garbage disposal again in no time!
Why Leave Garbage Disposal Installation to the Pros?
Sometimes, garbage disposals are so badly damaged they need to be replaced entirely. Parker & Parker Plumbing can install a new garbage disposal in your Central Valley home when this happens. When installing a new garbage disposal, we have to fit it to your sink and seal it to prevent leaks. We must also ensure it's installed clear of your kitchen cabinetry and dishwasher. It's best to leave your garbage disposal in the hands of qualified professionals, as the disposal must also be wired properly for your safety. When you call us for installation, we'll get your new garbage disposal set up in no time.
Don't Ever Put These Items Down Your Garbage Disposal
If you're careful about what you put down your garbage disposal, you can avoid unnecessary repairs and maintenance caused by clogs and damages to your disposal's blades and motor. To preserve your disposal as long as possible, make sure you don't ever put any of the following down your drain:
Eggshells
Nuts or their shells
Coffee grounds
Fruit pits and seeds
Grease
Oils and fats
Household chemicals, bleach, lye, or acids
Animal bones
Pasta
Rice
Potato peels
Seafood shells
Stringy fruits or vegetables (celery, onions, lettuce, kale, corn husks, etc.)
Non-food items (paper towels, tissues, plastic wrappers, produce stickers, medications, etc.)
Broken glass or metal
Why Choose Us for Your Garbage Disposal Installation Needs?
Parker & Parker Plumbing has over 40 years of experience serving Central Valley residents' residential and commercial plumbing needs. Our company is family-owned and -operated with an emphasis on providing excellent customer service. We also back our plumbing services with some of the strongest warranties in the industry to ensure your satisfaction for many years to come. Available around the clock for plumbing emergencies, rely on us for leak detection, drain cleaning, copper repiping, and plumbing repairs and installations of all varieties. We're happy to help in any way.
Schedule Garbage Disposal Installation Services in Your Home
Is it time to repair or replace your garbage disposal? Contact Parker & Parker Plumbing to schedule garbage disposal installation services in the Visalia, CA area. From emergency plumbing repairs to installing a new water heater or toilet, our local plumbers can handle whatever you need with speedy response times and friendly customer service. Don't hesitate to reach out, day or night!
Schedule Your Appointment Today