Skip to Content
Bathtub and Shower Installation and Repair in Visalia, CA
Upgrade Your Shower and Tub Experience Today
Your bathtub or shower is responsible for satisfying daily needs while providing a calm place to decompress after a hard day's work. That's why Parker & Parker Plumbing wants to ensure your bathroom remains high-performing by providing quality tub and shower services that amplify your bathroom experience.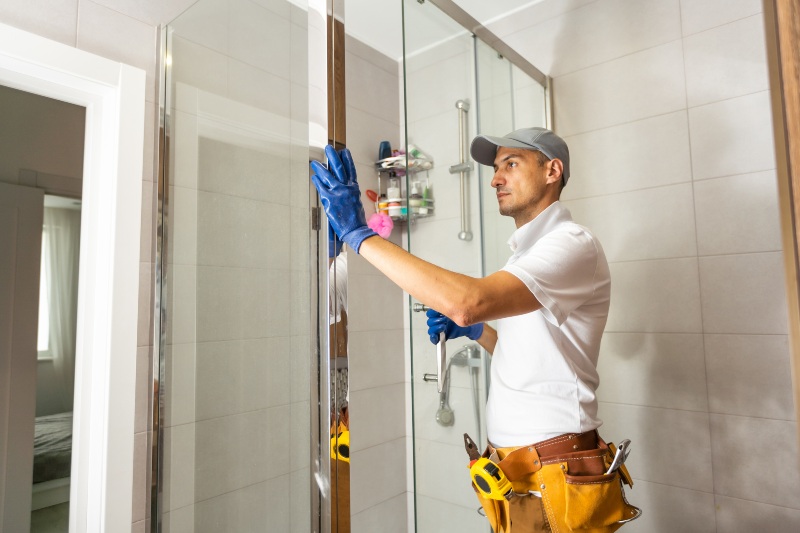 Comprehensive Shower and Tub Services You Can Trust
When your shower offers insufficient water pressure or your tub is outdated, Parker & Parker Plumbing is here to revamp your bathroom fixtures with expert bathtub and shower installation and repair in Visalia, CA. We handle all the necessary adjustments to your plumbing system and work diligently to ensure prompt results that exude beauty and functionality.
New Shower and Tub Installation
If you're planning a bathroom, remodel, Parker & Parker Plumbing provides seamless shower and tub installation services. With meticulous attention to detail, we install new fixtures that boast longevity, optimal performance, and aesthetic appeal, helping you increase your property value while enjoying your new, relaxing tub or shower.
Why Upgrade With a New Shower or Tub Installation
There are many reasons homeowners look to Parker & Parker Plumbing for new tub or shower installation, including:
To enhance aesthetic appeal
To prepare for listing their home
To address mobility concerns
To accommodate their new build or bathroom remodel
Shower and Tub Repair
From broken showers to cracks that plagued your bathtub, Parker & Parker Plumbing is here to resolve your shower and tub repair needs with quality services that are both prompt and effective. We ensure minimal disruption to your home as we detect, diagnose, and remedy areas of concern to leave you with a shower or tub that performs like new.
Signs It's Time to Replace Your Shower or Tub
In some cases, a shower or tub may not be eligible for a simple repair and instead requires skillful replacement to restore your bathroom's function. Common signs that indicate it's time for a tub or shower replacement include.
Relentless pools of water at the base of the shower or tub
Flaking or discoloration
Cracked or chipped tiles
Shower and Tub Replacement
When upgrading your outdated shower or tub with a beautiful, high-functioning new replacement, look no further than Parker & Parker Plumbing. Our team will help you choose a beautiful new addition that accommodates your style, budget, and requirements while handling the entire installation process for seamless results that bring you years of enjoyment and relaxation.
Design Your Dream Shower
When opting for shower installation or replacement, it's important to choose a shower design that you love. As such, Parker & Parker Plumbing offers a vast selection of exceptional showerheads to satisfy various preferences and budgets. Our showerhead options include:
Single-spray showerheads
Dual showerheads
Rain showerheads
Ceiling-mounted showerheads
Shower panels
Multi-function showerheads
Experience Excellence With Parker & Parker Plumbing
Your shower or tub are frequently used fixtures. As such, when choosing a trusted partner for installations and repairs, working with reputable experts is essential. That's why customers look to Parker & Parker Plumbing for top-notch plumbing services, ensuring the highest standards of quality and long-lasting performance that bring value to your home.
Schedule Your Tub and Shower Installation or Repair Today
Don't go another day with a mediocre shower or uncomfortable bathtub. Discover how to reduce your water bills and reap the benefits of an incredible shower or bathtub with Parker & Parker Plumbing's shower and tub installation and repair. Contact us today to schedule your trusted service.
Schedule Your Appointment Today