Skip to Content
Copper Repiping Services For Your Whole House in Visalia, CA
Need Copper Repiping Services? Call Parker & Parker Plumbing
If your home still has old pipes and has not yet been updated to copper, you could face an emergency at any minute. Older homes in the Visalia, CA area used cast iron or galvanized metals for the plumbing, but the problem is they are incredibly susceptible to rust and corrosion. Safeguard your belongings and wallet by having Parker & Parker Plumbing perform copper repiping services throughout your whole home. We can quickly and swiftly update your plumbing to this more modern version and give you all the benefits within one to two days. Our experts have the knowledge, tools, and experience to accomplish these replacements in a timely manner. Give us a call today, and we would be happy to inspect your current system to ensure our copper repiping services are suitable for your home.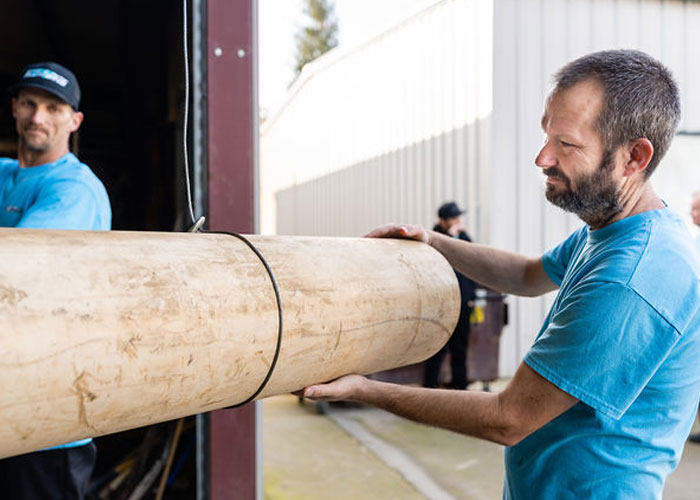 Enjoy the Benefits of Copper Repiping Services
Making the switch to copper piping throughout your home for your plumbing system brings a plethora of benefits. If you have not yet had problems with your original plumbing, it could be a matter of days before some spring up, such as cracks or a wholly burst pipe. Give the team at Parker & Parker Plumbing a call so we can set up an inspection and give you a better idea about how copper pipes can add value to your house long after you have finished showering. All of the following benefits come from working with our team when you need copper repiping for your whole house:
Lightweight option
Will not contaminate your water supply
More durable than previous metals used
Better for the environment
Fire resistant
Problems Experienced With Older Pipes
You may not even realize how bad you have it with your older pipe because you have always had them. Allow Parker & Parker Plumbing to explain some of the issues you may be facing so you know when to call for a free inspection of your current plumbing system. We will only suggest copper repiping services for your whole house if needed. Give us a call today if you noticed any of the following behaviors from your pipes and plumbing:
Inconsistent water temperatures
Water takes a long time to get hot
Inconsistent water pressure
When the toilet is flushed, the shower or bath goes cold
Discolored water
Leaking or leaky water pipes
Rust-colored water
Why Trust Us For Copper Repiping Services?
Our plumbers dedicate themselves to staying on top of the latest advancements and innovations in the industry in order to bring those services and materials to your home. Count on us to make your older home feel more contemporary, healthy, and comfortable by performing copper repiping services throughout your entire home. We will safely remove and dispose of all the old plumbing as well to protect you even further. To trust us even further, each plumber has received the necessary licensing and certifications to work on your system, no matter how old it is.
Schedule Your Copper Repiping Services Today!
Are you ready to make the switch to copper piping in your Visalia home? Give Parker & Parker Plumbing a call today to schedule your free initial consultation and inspection. We will go over your current plumbing system and explain the trouble areas and why you should be using copper piping for better tasting, healthier, and cleaner water. An added benefit to updating the plumbing in your older home includes increasing how much your home is currently worth. Even if you are not looking to sell right now, it will be beneficial when you decide it is time. Calling us before it becomes an emergency will help save you time and money, so reach out today!
Schedule Your Appointment Today