Skip to Content
Plumbing Maintenance Services Visalia, CA
Elevate Your Home With Residential Plumbing Maintenance
 With consistent use, it's inevitable that, with time, your home's plumbing will succumb to repair and replacement needs. However, there is a way to prolong these unfavorable occurrences. Parker & Parker Plumbing is here to make it happen with our trusted plumbing maintenance services that preserve the performance and comfort of your home.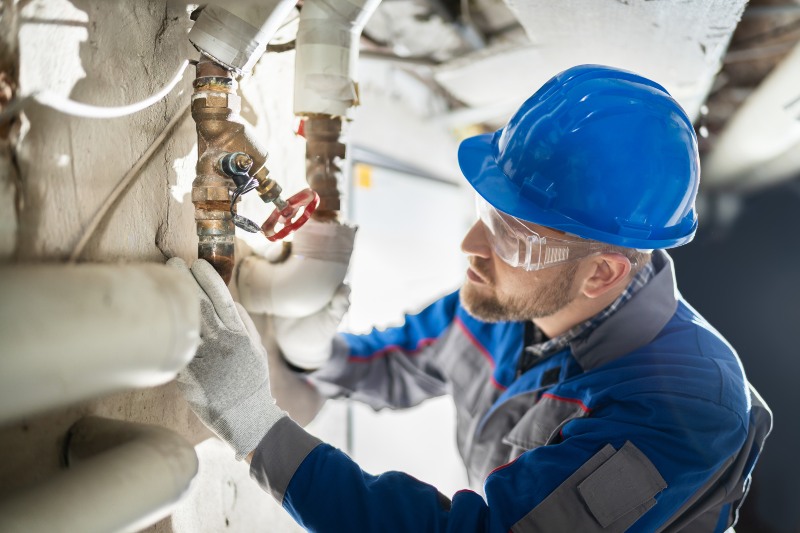 The Importance of Plumbing Maintenance
Think of plumbing maintenance the same way you think of changing the oil in your vehicle. Without timely servicing, your vehicle cannot perform. The same rings true for plumbing fixtures. When plumbing systems become compromised, they cannot offer the performance levels they're designed to accommodate, leading to inefficiencies and damage that could have been avoided.
Protect Your Biggest Investment
 Your home is one of the most significant investments you'll ever make. It's important to safeguard it against damage from poorly maintained plumbing. When plumbing is well-maintained, leaks, damage, and other problematic issues are kept at bay, keeping your home comfortable and high-functioning while mitigating the costs associated with major plumbing malfunctions.
Full-Stack Plumbing Maintenance Solutions
When you rely on Parker & Parker Plumbing for quality plumbing maintenance services, you get a full-stack solution that keeps your plumbing system in optimal functioning condition. Combining inspections, drain cleaning, and minor tune-up needs, our plumbing services allow for early intervention that prohibits plumbing issues from escalating into major concerns while promoting efficiency for your home.
Prolong the Lifespan of Your Plumbing Fixtures
When plumbing fixtures become plagued by excessive buildup and repair needs are left unaddressed, they begin to hinder the performance of your home, resulting in replacement demands. However, when you pursue regular plumbing maintenance, you can promptly address wear and cleaning needs to deter premature replacement, prolonging your plumbing system's lifespan.
Benefits of Plumbing Maintenance
Being proactive about your home's plumbing maintenance demands offers an array of benefits, including the following:
Detect areas of concern before they turn into major issues
Eliminate contaminants and improve your home's water quality
Deter clogs, leaks, and other types of damage
Increase your home's energy efficiency
Save money and time on repairs and utility bills
Prolong the lifespan of your plumbing
What Happens During Plumbing Maintenance
 Parker & Parker Plumbing offers comprehensive plumbing maintenance services that leave no stone unturned. During our visit, we will address the following:
Visual inspection of toilets, sinks, showers, and bathtubs
Verify water pressure and main water line
Drain cleaning
Water heater inspection and servicing
Leak detection
Keeping Our Customers Informed
 The plumbing professionals at Parker & Parker Plumbing prioritize transparency, ensuring our customers feel informed and taken care of when they rely on us for plumbing maintenance services. That's why, following our plumbing maintenance, we go over our findings with our customers to explain any areas of concern and potential recommendations we may have.
Choose Parker & Parker Plumbing for Plumbing Maintenance
 When you want to protect your plumbing and enhance its performance and longevity, Parker & Parker Plumbing is here to facilitate your needs with quality plumbing maintenance services. With our team, you can expect prompt and efficient service, friendly professionals, and meticulous care that protects your home and high-functioning for the long haul.
Contact Our Plumbing Professionals Today
 Don't let minor plumbing maintenance needs slip through the cracks. Count on the professionals at Parker & Parker Plumbing when you need reliable plumbing maintenance services and prolong the lifespan of your plumbing system. Contact our friendly team today to schedule your trusted plumbing service with Visalia, CA's leading plumbing professionals.
Schedule Your Appointment Today