Skip to Content
Sewer Repairs & Replacements in Visalia, CA
Effective Sewer Repair and Replacement
Say Goodbye to Clogs With Parker & Parker Plumbing
If your sewer pipes have become damaged or clogged, you may need sewer repair services. Parker & Parker Plumbing can help. Whether you need a pipe repair or a thorough drain cleaning, you'll receive exceptional service from our dedicated local plumbers. Contact us today to schedule dependable sewer repair and replacement services in Visalia, CA and the surrounding communities in the Central Valley.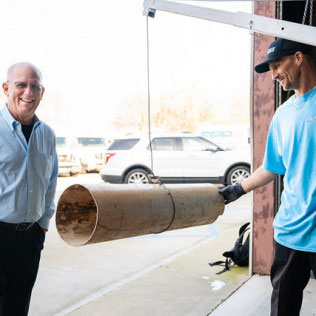 Get the Sewer Repair or Replacement Services You Need
Sewer pipes in need of repair can cause more extensive damage to your property if ignored too long. They also pose severe risks to your family's health and well-being. Damaged sewer lines can affect your drainage and the ability to flush your toilets. If our experienced team can't repair your sewer line, sewer line replacement is the next option. When you call on our Central Valley plumbers for sewer line repair or replacement services, you'll receive attentive service. We always take the time to explain your best options and how we'll resolve your issue in easy-to-understand terms without trying to upsell you on any unnecessary products or services. First, we'll diagnose the issue and assess the situation. If your pipe has burst, you may need a replacement. If you need drain cleaning, we'll use hydro jetting to clean the sewer line effectively. We can also provide trenchless sewer repair services. This is a less invasive technique that will leave your sewer line flowing freely.
What Usually Causes Sewer Line Damage? Can You Prevent It?
Over time, the buildup of hair, grease, oil, toilet paper, sludge, and other debris wreaks havoc on your sewer lines. Other common causes for sewer line damage include poor maintenance, natural wear and tear from aging, regular ground freezes and thaws affecting your pipes, and frequent earthquakes or disruption to the ground caused by heavy construction in proximity to your home. Tree roots often infiltrate sewer pipes, leading to damages, and sometimes you may just be the victim of poor sewer pipe layout or installation. Your pipes are constantly being bombarded by water and ground pressure beyond your control. However, there are some preventative measures you can take to avoid sewer line damage. Be careful about what you flush down the toilet or put down your drains. Invest in regular drain cleaning services to prevent clogs. Never plant trees or shrubs near your sewer lines to avoid inconvenient tree root growth. We also don't recommend parking directly over your sewer lines for the best results.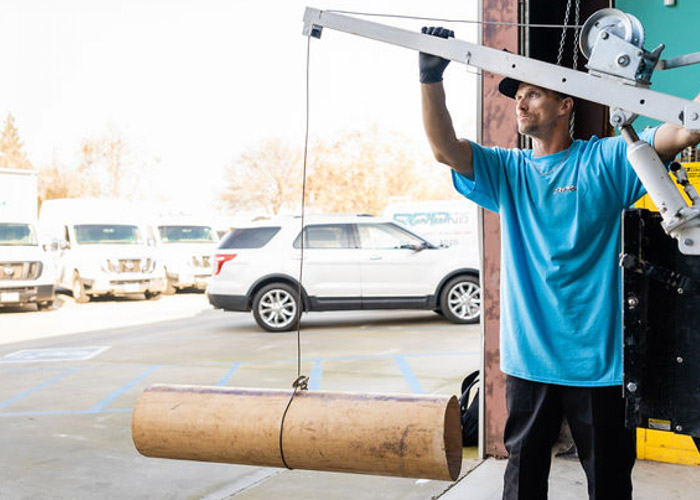 Common Signs You Need a Sewer Line Repair or Replacement
Your sewer lines will usually give you some indication that something's amiss before you need a sewer line repair or replacement. If you've noticed foul odors wafting from your drains or plumbing, you could have a broken or burst pipe. Leaks also lead to pools of standing water around your sinks or toilets and water backups around your drains. Be on the lookout for slow-draining bathtubs, a lack of water pressure, and a flooded yard or significantly greener grass located near your sewage pipes. If you've heard any unusual bubbling or gurgling sounds erupting from your toilet or sink, this could mean you have a clog somewhere in your system. If you heed these warning signs and call a plumber immediately, it can mean the difference between minor and major damages to your property resulting in more significant and expensive plumbing repairs.
Why Choose Us for Sewer Line Replacements and More?
Parker & Parker Plumbing has over 40 years of expertise with plumbing installations and emergency repairs for your peace of mind. If you're experiencing issues with your sewer lines, we can handle all your sewer line repair and replacement needs. We may suggest relining your pipes to prevent future cracking or investing in regular preventative pipe maintenance, including inspections and drain cleaning. Our family-owned company is fully insured and offers unparalleled warranties to back our workmanship. Whether you need whole-home repiping or leak detection services, we've got you covered!
Reach Out and Schedule Sewer Line Repair Services Today
When you need sewer repair or replacement in the Visalia, CA area, it's comforting to know that Parker & Parker Plumbing is there for you 24 hours a day. Please contact us today to schedule service at your earliest convenience. You can count on us for speedy response times to get your problems resolved efficiently by a courteous, experienced team. Our excellent customer service starts the minute you call!
Schedule Your Appointment Today