Skip to Content
Efficient Sump Pump Repair in Visalia, CA
Sump Pump Repair Services
A sump pump is needed for properties in areas that have poor or no natural drainage. A sump pump is responsible for keeping your basement and your home from being flooded with water. The sump pump turns on automatically when the water level in the sump tank reaches a certain point. When your sump pump isn't working, flooding is a very real possibility. That's why it's essential to have your sump pump repaired as soon as you notice something is wrong.
At Parker & Parker Plumbing, we offer sump pump repair and installation. We work in Visalia, CA and the surrounding areas. We have vast experience with sump pumps and equip our technicians with the tools they will need to get the job done in a timely manner. As always, we are dedicated to offering affordable prices – even for complex work like sump pump repair. Let us help you safeguard your home with our professional sump pump repair services today!
Signs Your Sump Pump Needs Repair
Now that you know how important your sump pump is to your property, you should know the tell-tale signs of sump pump failure. Be on the lookout for:
Irregular Vibrations – The impeller of the sump pump will emit irregular vibrations if one of the blades is bent. A compromised blade could affect the efficiency of the pump and cause it to eventually fail.
Motor Issues – If the pump simply won't turn on, make sure it's plugged in. If the problem persists, the motor may have failed.
Rust – If you can see discoloration on or within the pump, the battery may have corroded. The resulting rust can cause the system to clog.
Noises – When your sump pump is operating normally, it should only give off a faint hum. If you are hearing strange noises coming from your pump, it could be indicative of a damaged or worn-out internal part.
Infrequent Usage – You should try to run your sump pump on a regular basis. Irregular or infrequent usage may actually strain the system and cause it to fail before its time.
Pump Won't Turn On – If the pump simply isn't turning on, the culprit could be a tangled float switch. While this is a simple fix, if you have no experience with your sump pump, it is best left in the hands of professionals.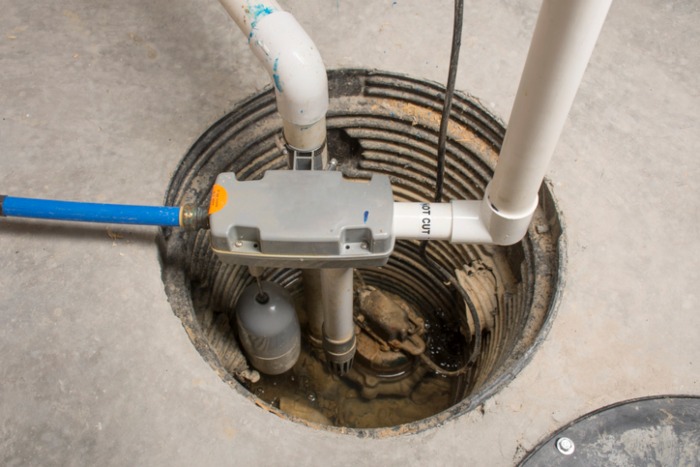 Sump Pump Maintenance
Don't take your sump pump for granted. Even if it seems to be working properly, you should have it maintained by professionals every year. If your sump pump isn't properly maintained, it could fail and cause thousands of dollars worth of damage in the event of a flood.
Here are some basic sump pump maintenance tips:
Keep the discharge line free of blockage
Clean debris out of the sump pit
Keep an eye on the power cord to make sure it isn't damaged
Activate the pump if it hasn't on its own by pouring in water to raise the float
Make sure the inlet screen is clean as often as possible
Choose Us for Sump Pump Repair
Our experience and dedication to our customers are what make us the best choice for sump pump repair in Visalia, CA. Parker & Parker Plumbing cares about our customers and their properties. We make sure your sump pump is working exactly as it should – and our job isn't done until we've accomplished just that. Plus, we offer affordable sump pump repair administered by an extremely experienced and knowledgeable team. If you want total peace of mind regarding the reliability of your sump pump, call Parker & Parker Plumbing!