Skip to Content
Expert Water Heater Installation & Repair in Visalia, CA
A malfunctioning hot water heater can make your life miserable. Parker & Parker Plumbing offers professional water heater installation and repair in Visalia, CA and elsewhere in the Central Valley. Our team is experienced with all types, including gas, electric, tank, and tankless water heaters. We're also proud to be certified service representatives for Bradford White water heaters. Their tank and tankless water heaters are made in the United States from the best parts and materials. Don't settle for cold water for your next shower. Contact us today to schedule our water heater installation, repair, or replacement services. We're available around the clock to handle all your plumbing emergencies.
Contact Parker & Parker Plumbing to Schedule a Service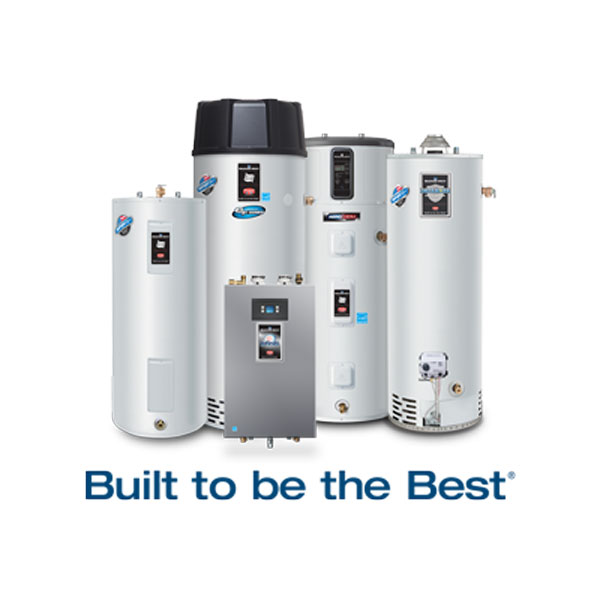 What Are Some Common Water Heater Failure Warning Signs?
Keeping up with water heater maintenance is essential to avoid breakdowns. Regular water heater inspections are necessary to look for signs of wear and tear before they can wreak havoc on your home. If you've noticed poor water quality with cloudy, rust-colored, or foul-smelling water, it could be time to replace your water heater. Likewise, a leaky or rusty tank with visible corrosion or any sudden spikes in your water bill could also indicate an aging water heater that's working too hard to get its job done efficiently. Scale buildup inside your water heater can cause unusual popping, cracking, or rumbling noises. Any time you notice something out of the ordinary with your water heater, your best bet is to call a local plumber immediately to assess the problem and come up with a solution.
Analyzing Tank Water Heaters vs. Tankless Water Heaters
If it's time for a water heater replacement for your home, you have numerous options to consider. A traditional water heater with a storage tank is typically cheaper to install than the newer tankless water heaters. Tank water heaters can operate on electricity, gas, oil, or propane. Hot water is stored inside the tank until you need to use it. When not in operation, tank water heaters experience some standby heat loss, which can increase your energy costs significantly over time. Tankless water heaters produce hot water on demand running on electricity, gas, or propane. Because they don't require a storage tank, they take up less space and are considered more energy-efficient in the long run. However, if you have a large household, you may be better off with a conventional tank water heater because tankless water heaters can't keep up with simultaneous hot water demands (taking a shower while doing laundry).
Tank water heaters come with various storage capacities, while tankless water heaters come in either household or point-of-contact options. Selecting the right size for your home ensures you won't run out of hot water when you need it. When comparing their average lifespans, tankless water heaters tend to last longer than their counterparts, up to 20 years or more, with the proper upkeep to combat corrosion and other signs of wear and tear. Tank and tankless water heater installation costs will vary by brand, capacity, dimensions, fuel source, and warranty. Parker & Parker Plumbing can help you determine the best type of water heater for your family's needs during a consultation.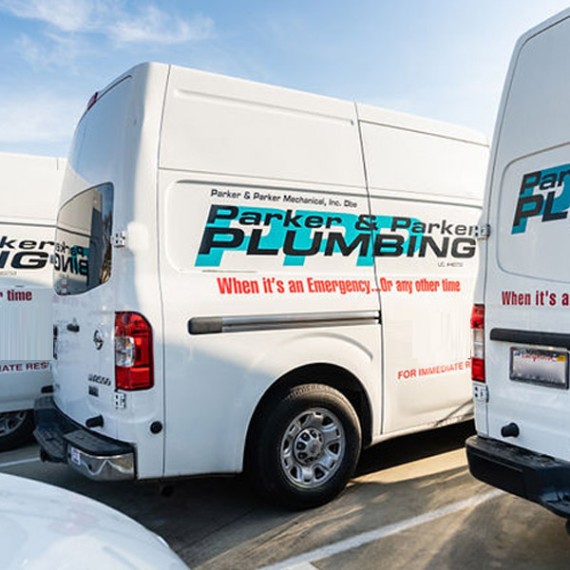 Get Your Money's Worth Every Time With Parker & Parker
When your water heater breaks down, you want to service and parts from a plumbing contractor you can trust. You can feel confident getting water heater installation or repair work done by Parker & Parker Plumbing. Our family-owned company has been serving the Central Valley for over 40 years to provide you with a knowledgeable staff that's available 24 hours a day for all your residential or commercial plumbing emergencies. We're fully insured, and our warranties are among the best in the industry. We offer a six-year warranty on your tank or parts and a one-year service warranty for your peace of mind. Whether you need water heater repair, leak detection, drain cleaning, or copper repiping throughout your home, you can count on our friendly, professional plumbers to get the job done affordably.
Don't Get Caught Without Hot Water in Your Home
Do you have questions or concerns about your home's water heater? Contact us to request a water heater installation or repair consultation in the Visalia, CA area. Hot water is a basic necessity no home can afford to be without in the modern age. If your water heater isn't functioning the way it should be, please let us know how we can help. Our experienced local plumbers install, repair, and replace all water heater types and brands for your convenience. Reach out to our experts any time, day or night!
Schedule Your Appointment Today